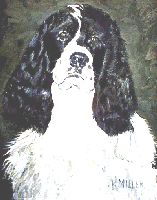 TO MY DAD
My dear sweet Dad, you try so hard,
To comfort others when they are sad...
In case you don't, you need to know,
You were the very best Dad...
I was your Candy, your sweet girl,
And I loved you very much...
I know you miss me and I miss you too,
And I loved your gentle touch...
You were in pain and grieved for me,
When I had to say "Good Bye"...
I am waiting at the Gateway now,
In the heavens in the sky...
I feel like a kid again,
Its safe and beautiful here...
When you think of me think happy thoughts,
And in your heart I will always be near...
You said I did so much for you,
With happiness, understanding and love...
Now you do the same for others,
And I watch over you from above...
Lots of people let you know,
How much better you help them feel...
I am glad I helped you to do this,
As your caring is so real...
Always remember the fun we had,
In the days when I was there...
Just think of me as I am in your heart,
Because I know how much you care...
Some day a long, long time from now,
At the Gateway you will be...
I'll feel your loving sweet embrace,
And forever it will be you and me....
I LOVE YOU DAD,
CANDY
by Karen Franklin